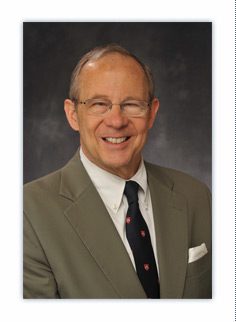 G. Van Velsor Wolf Jr.
Of Counsel
Education
Vanderbilt University Law School:
Research Editor, Vanderbilt Law Review;
American Jurisprudence Awards
(Criminal Law, Estates and Trusts);
J.D., 1973
Yale University, B.A., 1966
Bar & Court Admissions
Supreme Court of New York,
First Department, 1974
Supreme Court of Arizona, 1982
United States District Court,
Southern District of New York, 1974
United States Court of Appeals,
Second Circuit, 1974
United States Court of Appeals,
Ninth Circuit, 1982
United States District Court,
District of Arizona, 1982
Van Wolf practices exclusively in environmental and natural resources law at the federal, state, and local levels.  His work focuses on environmental due diligence in transactions, environmental liabilities and permits, analysis of lender and borrower liabilities, drafting of relevant provisions, environmental regulatory compliance and permitting, litigation involving environmental permits, and prosecution of and defense against environmental claims.  In addition, Van is experienced in legislative matters, rule-making activities, and environmental litigation.  His work concentrates on federal and state Superfund laws; solid and hazardous waste; air quality; water quality, including municipal wastewater regulation; underground storage tanks; the National Environmental Policy Act/environmental impact statement process; and natural resources issues involving public lands.
Representative Professional Experience
Negotiating numerous consent decrees with Arizona Department of Environmental Quality and the Environmental Protection Agency regarding federal and state Superfund and federal Clean Water Act liabilities establishing remedial obligations and liability.
Negotiating environmental liability provisions in transactions involving multi- state industrial operations.
Supervising environmental due diligence for sellers and buyers of industrial operations, as well as their lenders.
Developing and implementing strategies for defending against potential liability from discovery of contamination on newly acquired property.
Lead environmental counsel for compliance and liability issues for major government projects and governmental entities.
Lead counsel in administrative and judicial litigation regarding groundwater and air quality permits.
Negotiating environmental consulting contracts.
Analyzing, implementing, and litigating National Environmental Policy Act compliance.
Supervising internal environmental compliance audits.
Drafting environmental liability policies for major financial institutions, including borrower indemnities.
Key negotiator on state Superfund amendments and underground storage tank liability.
Defending against regulatory enforcement and compliance actions in Superfund, underground storage tanks, hazardous waste, and water quality.
In addition to Arizona, has been involved in projects in California, Utah, Texas, New Mexico, Colorado, Florida, and Georgia.
Has written and spoken extensively before local, national, and international groups on environmental legal issues.
Honors & Awards
The Best Lawyers in America: Environmental Law, 1997-present; Environmental Litigation, 2012-present
Chambers USA: America's Leading Lawyers for Business, Environmental (including water rights), 2003-present
Arizona's Finest Lawyers, 2011-present
Southwest Super Lawyers: Environmental, 2007-2009 and 2011-present; Real Estate, Energy & Natural Resources, 2007-2009 and 2011
Super Lawyers, Environmental – Corporate Counsel Edition, 2009
Who's Who in America, 1995-2006
International Who's Who of Environmental Lawyers, 2004 and 2011
Professional & Civic Activities
Center for Law, Science, and Innovation, ASU Sandra Day O'Connor School of Law, Advisory Board, Member (2014-present)
Water Quality Assurance Revolving Fund Advisory Board, Member (appointed by the Governor) (2014-present)
Dean's Board of Advisors, Vanderbilt Law School, Member (2011-present)
Herberger Theatre Center, Board of Directors (1998-2004); Vice-Chairman (2003-2004)
American Cancer Society, Chair, National Board of Directors (2008-2009)
Honorary Life Member, 2011-present
National Assembly, 1999-2010
National Treasurer, 2004-2006
National Board of Directors, 1999-2010
Numerous National Committees, including Compensation (Chair), Audit and Stewardship (Chair), Stakeholder Relations (Chair)
ACS Cancer Action Network, Board of Directors (2001-2004), President (2003-2004)
National Division Award, St. George Medal (1998)
Great West Division, Inc., Board of Directors (2003-2011)
Southwest Division, Inc., Board of Directors (1996-2003), Chairman (1996-1998)
Arizona Division, Inc., Board of Directors (1986-1996), Chairman (1994-1996)
All Saints Episcopal Day School, Co-Chairman, Annual Fund Campaign (1997)
All Saints Episcopal Church, Parish Visioning Committee (2002-2003)
Arizona Chamber of Commerce
Environmental Committee (1983-present)
Water Quality Subcommittee, Chairman (1988-1990, 1992-1999)
Phoenix Metropolitan Chamber of Commerce
Public Affairs Council, Chairman (1986-1988)
PAC Board, Air Quality Task Force, Environmental Committee
Arizona Town Hall, Member (1987-present)
Phoenix Citizens Bond Committee (1988)
Phoenix Little Theater, Board of Directors (1982-1988), President (1985-1987)
Valley Leadership VI (1984-1985)
United States Peace Corps (Tanzania and Kenya) (1966-1970)
Other Professional Experience
ASU Sandra Day O'Connor College of Law, Adjunct Professor of Law, teaching environmental and natural resources law (2010-present)
Snell & Wilmer, LLP, Partner (1991-2012)
Lewis and Roca, Associate and Partner, Phoenix, Arizona (1981-1991)
Historic Preservation Law Reporter, National Trust for Historic Preservation, Consultant and First Editor, Washington, DC (1981)
Environmental Law Reporter, Editor-in-Chief, Washington, DC (1976-1981)
Environmental Law Institute, Washington, DC, Board of Directors (1979-1981)
U.S. Department of the Interior, Office of the Solicitor, Washington, DC (1976)
Milbank, Tweed, Hadley and McCloy, Associate, New York, New York (1973-1975)
Memberships & Affiliations
State Bar of Arizona, Environmental and Natural Resources Law Section, Co-Founder
American Bar Association, Section of Natural Resources, Energy and Environmental Law
American Bar Association, Section of Business Law, Environmental, Energy and Natural Resources Law Committee
Ballet Arizona, Board of Directors, 2017-present
American Cancer Society, National Board of Directors, 1999-2010; Chairman 2008-2009; Honorary Director, 2010-present
Herberger Theater Center, Board of Directors, 1998-2005