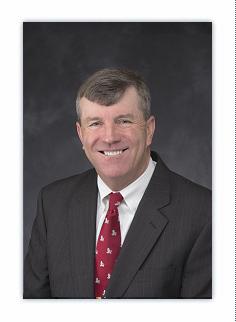 George J. (Jay) Coleman III
Of Counsel
Education
University of Notre Dame Law School
J.D., 1983
University of Notre Dame
B.A. Philosophy, 1980
Bar & Court Admissions
Supreme Court of Arizona, 1984-present
Supreme Court of Connecticut, on retired status
Supreme Court of New York, 1993-2013
United States District Court, District of Arizona
United States Court of Appeals, Ninth Circuit
United States Tax Court
George J. ("Jay") Coleman, III is a Phoenix, Arizona litigator with over 30 years of experience representing businesses (large and small) and individuals from Arizona and other states in all forms of business litigation and dispute resolution.  Among his specialties are matters involving allegations of securities and business fraud; representation of accountants, lawyers, real estate and other professionals in malpractice litigation and regulatory proceedings; franchising, partnership and contract disputes; and failures of software and information technology systems.  He also reviews contracts and advises clients on risk management and loss prevention issues in order to help them avoid litigation in the first place.
Jay has successfully handled virtually every type of commercial litigation and has been recognized by both his clients and the lawyers he has gone up against over the years as one of the "Best Lawyers in America" and one of "Arizona's Finest Lawyers."  While he has a proven track record of success in the courtroom and before arbitration panels, and is more than ready to shepherd his clients thorough the litigation process and tenaciously represent their interests, he also keeps in mind his clients' business objectives and recognizes the need, where possible, to efficiently and quickly resolve disputes at minimal expense short of full-blown litigation.  Whether defending a national Big Four accounting firm's audit work before a jury, or helping a small businessman resolve his contract dispute, Jay is hard-working, thorough, innovative, prepared, and loyal to his clients.
A litigation partner with the Southwest's largest (and one of the nation's largest) law firms for three decades, he joined Salmon, Lewis & Weldon, P.L.C. in 2015.  He is uniquely positioned to deliver big firm expertise with a small firm's personalized attention and rate flexibility.
Representative Professional Experience
Defended Big Four and local accounting firms in numerous multi-million dollar audit, tax, valuation, ERISA, and consulting malpractice cases in state and federal courts in Arizona, New Mexico, Texas and California, and before arbitration panels, as well as in investigations and proceedings before State Accountancy Boards, the AICPA and the SEC. A separate CV detailing this extensive accountant's liability experience is available at this link. Download Now
Defended many law firms in malpractice litigation, including:

New York law firm against $2.4 million malpractice claim arising out of handling of Connecticut litigation
Arizona law firm against $3.2 million claim for malpractice, breaches of fiduciary duty, and fraud arising from managing attorney's misappropriation of client funds
Washington, DC, office of Am Law 100 law firm against $4.5 million claim for tax malpractice and attorney self-dealing/conflict of interest

Defended regional bank in $15 million litigation over its sale on secondary market to Wall Street investment bank of 60 "Alt A" mortgage loans originated in 14 states for securitization and sale to investors; one of the first cases filed in the country over the "subprime mortgage crisis"
Defended information technology firm against $246 million negligence and fraud claims arising out of implementation of national big box retail chain's enterprise-wide SAP computer system
Defended Seattle medical equipment manufacturer in litigation brought by its Arizona, West Texas, New Mexico and Maryland dealers over scope of territorial and exclusivity clauses
Defended real estate developer, a successful bidder in municipality's first Internet land auction, against losing bidders' attempts to void auction on grounds of fraud and collusion
Defended forensic consultants against apartment owner's claims that they aided and abetted insurer's bad faith when analyzing lost business income from fire loss
Represented Illinois and Oregon printing companies in litigation with their Arizona business software supplier over terms of license agreements and software that did not perform
Represented Wisconsin medical billing and collection agency against claims by Arizona physicians group that it failed to bill or under-collected $9.4 million worth of patient accounts
Represented Texas company in dispute over its acquisition of Arizona property management company
Represented public utility in various territorial disputes with irrigation and electrical districts
Defended North Carolina company against claims by Arizona competitor that it misappropriated trade secrets and violated non-compete clause
Representative Speaking & Publications
Frequent author and speaker on accountant liability issues for various insurance carriers, the Arizona Society of CPAs, the Arizona State Bar, the American Bar Association, and the Federal Tax Institute, including:
Common Discovery Disputes in Accountant Liability Litigation, Author, American Bar Association Section of Litigation Professional Liability Litigation Newsletter (Spring 2013, Vol. 9, No. 2)
Risk Management for Accountants: Avoiding Professional Liability Actions, Author, Arizona Society of CPA's Magazine (January 2013 issue)
Legal and Ethical Issues for Arizona Accountants, Author and Speaker, Half Moon Seminar (February 23, 2006)
Defending the Accounting Malpractice Case: An Overview of General Strategies and Tactics on Discovery, Motion Practice and Trial, Author and Speaker, National ALI-ABA seminar on Accountants' Liability (February 10, 2005)
Computer Disasters: Lessons Learned in Getting the Facts Before the Court, Faculty, International IT Law Conference (June 9-10, 2005)
Litigating Equity Skimming Cases on Behalf of Homeowners, Author and Speaker, Arizona State Bar Convention (June 2006)
AICPA Expert Witness Skills Workshop, Faculty (January 24-26, 2013)
Honors & Awards
Best Lawyers in America®, Commercial Litigation
Southwest Super Lawyers
Arizona's Finest Lawyers
AV Preeminent Rated Lawyer by Martindale-Hubbell
Top Lawyers of Arizona
Top Pro Bono Attorney of the Year, Arizona Foundation for Legal Services & Education (2006)
Professional & Civic Activities
Phoenix Art Museum, Men's Arts Council
Other Professional Experience
Five-year appointment to the Law Review Advisory Committee of the Arizona State Board of Accountancy (2009-2014).  Over three years Committee rewrote the Arizona statutes and regulations governing the accounting profession, culminating in revised A.R.S. § 32-701 et seq. signed into law April 29, 2013.  Began serving second five-year appointment in 2015.
Arizona Court of Appeals, Law Clerk to Hon. William E. Eubank (1983-1984)